Andouille
Andouille sausage is a smoked sausage made out of pork and garlic. The sausage is closely associated with Cajun food, where it plays a major role in dishes such as jambalaya. It is also made in France, in a more mild version. The sausage can be made at home, or purchased from companies or butchers which specialize in Cajun food.
The rich, spicy flavor of the sausage is characteristic of Cajun cuisine. The cuisine is found primarily in the American South among people descended from French immigrants especially southern Louisiana.
The traditional sausage is made from ground pork and garlic, seasoned with salt and black pepper and stuffed into a casing which can be made from beef or pork. The sausage is smoked over pecan wood and sugar cane for an extended period of time, often up to 14 hours. The result is an intensely flavored, very spicy sausage with a very dark color. The level of spiciness varies, depending on the cook. The best andouille in Louisiana.
How to make your own sausage
---
Ingredients
1 tbsp dry thyme
2 tbsp cayenne pepper
4 tbsp salt
1/4 cup cracked black pepper
1/2 cup chopped garlic
1/2 pound pork fat
5 pounds pork butt
6 ft beef middle casing
Directions
Cube pork butt into one and a half inch cubes. Using a meat grinder with four one quarter inch holes in the grinding plate, grind pork and pork fat. If you do not have a grinding plate this size, I suggest hand cutting pork butt into one quarter inch square pieces.
Place ground pork in large mixing bowl and blend in all remaining ingredients. Once well blended, stuff meat into casings in one foot links, using the sausage attachment on your meat grinder. Tie both ends of the sausage securely using a heavy gauge twine.
In your homestyle smoker, smoke andouille at 175-200°F for approximately four to five hours using pecan or hickory wood. The andouille may then be frozen and used for seasoning gumbos, white or red beans, pastas or grilling as an hors d'oeuvre.
Recipe by:
Chef John Folse
Louisiana's Premier Products
2517 South Philippe Avenue
Gonzales, LA 70737
(504) 644-6000
MawMaw's Note: Andouille sausage is meant more to be a seasoning or flavoring agent to dishes such as gumbo, beans, jambalya and not actually eaten as a main course. We have had comments that the red pepper quantity may need to be adjusted as "it was way too hot to even eat".
My Favorite Recipe
---
Chicken and Andouille Sausage Gumbo Recipe
1/2 Cup Vegetable Oil
3/4 Cup All Purpose Flour
4 Tbsp Creole Seasoning
1 Cup Onions, diced
1/2 Cup Green Bell Pepper, diced
1/2 Cup Celery, Diced
1 1/2 Cups Andouille, sliced
3 Tbsp Garlic, chopped
6 Cups cold Chicken Stock
3 Fresh Bay Leaves
4 Chicken Thighs, seasoned liberally with Creole Seasoning
2 Tbsp Worcestershire Sauce
Hot Sauce to taste
Kosher Salt to taste, if necessary
2 Tablespoons Italian Parsley, chiffonade
1/4 Cup Thinly Sliced Green Onions
Creole Boiled Rice
Fresh French Bread
Bake the chicken thighs in a 350-400 degree oven until brown. Mix your onion, celery, and bell pepper together: The Holy Trinity. Heat the oil in a cast iron dutch oven over medium heat. Whisk in the flour to make a milk chocolate Roux (making a Roux). Add the Andouille, 1 Tbsp of Seasoning, and 3/4 of the Holy Trinity, cook, stirring often, for about ten minutes or until the vegetables soften. Add the cold stock, the remaining 1/4 trinity, remaining seasoning, and Garlic. Bring to a Boil. Bring this down to a simmer, add the baked thighs and let it go for at least 2 hours, stirring occasionally. About 10-15 minutes before you're ready to serve, remove the Chicken from the bone and add the meat back to the pot. Add the Worcestershire, Hot Sauce, and 1/2 of the Green Onions. Serve with Creole Boiled Rice, crusty French Bread, and a good cold beer (I like Dixie or Abita Amber). Garnish with green onions, and the parsley.
* I prefer Chicken Thighs for my soups and Gumbos. It's the misunderstood portion of the bird, which is fine by me because it keeps the price down. I get them bone in, then Cartel wrap the bones and stick them in the freezer for stock. I'm like a Vulture when it comes to bones for stocks, my freezer looks like the Catacombs (animals only of course).
This makes about 3-4 Main Course Servings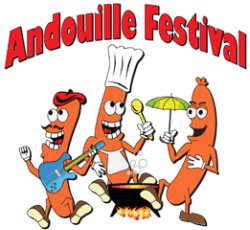 ---