"What's your Favorite Louisiana Foods?"
What's your favorite Louisiana Foods? That is definietly a question that no one could honestly have just one answer. Is it Jamblaya, Gumbo, Etoufee, Po-Boys, or boiled Seafood? I was born and raised in New Orleans where we can make a meal out of anything.
Louisiana Food has it's own special creole and cajun flavors. We grow our own rice, coffee, tea, and spices. We catch our own Louisiana seafood and smoke our own andouille and boudin. Most families have their own special recipes for all of our favorites.

Louisianans are known for having a good time that is why we have many brands of Louisiana beers, wines and spirits. Mardi Gras only comes once a year, that is why we work hard and play even harder.
The website is the best place to experienced the wide variety of foods, drinks, desserts, and festivals that Louisiana has to offer. You will find recipes for Louisiana favorites and recommendations of the best certified cajun brands.
When in Louisiana you're never at a lost for a perfect meal. How about an afternoon listening to jazz while eating a hot bowl of seafood gumbo accompanied by a shrimp po-boy followed by a big plate of hot Cafe Du Monde beignets covered in powdered sugar. Laissez les bon temps rouler!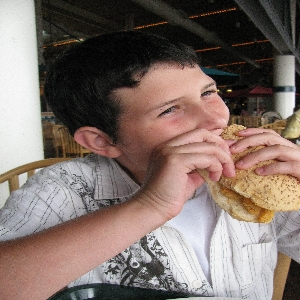 My blog is all about Louisiana from our great food to our tremendous culture and heritage.
Great variety of Louisiana Foods located at this store.
There are hundreds, if not thousands of great Louisiana foods.
Louisiana Seafood has the largest variety and best flavor in the world
Louisianians are known for producing an authentic brand of meat.
Louisiana has our own distinct cajun flavor when it comes to spices and Seasonings. We definitely like our food with a touch of spice.
Sauces especially hot is must for every kitchen in Louisiana. It adds style and spice to every dish.
Coffee has been grown for generations on Louisiana Plantations. We have several distinct brands that portray our great flavor.
Desserts are the best part of a great meal. In Louisiana we have the most exotic and best tasting desserts in the world.
Po Boys are traditional submarine sandwiches from Louisiana. It almost always consists of meat or seafood, usually fried, served on baguette-like Louisiana French bread.
Louisiana has the best home grown fruit and veggie market in th entire USA. We grow our own crops to help create our great creole recipes.
There are thousands of different Louisiana recipes for any meal you can imagine. We have a huge directory of all Louisiana recipes from gumbo to beignets.
This is the place for hundreds of gumbo recipes. We have creole or cajun and seafood or sausage whatever your taste desires.
Jambalaya Recipes differ from different parts of Louisiana. There are Creole recipes from New Orleans and Cajun recipes from Acadiana. Taste the difference
Etouffee recipes are a tightly held family secret. Below we will publish never before seen cajun and creole recipes.
There are thousand of shrimp recipes for everyone's tatsebuds.
There are hundreds of crawfish recipes that have been discovered over the years. Crawfish has become the #1 seafood in Louisiana .
Louisiana Festivals are known world wide for our great food and music.
If you are looking to design and run your own website Site Build It is the answer you have been looking for.
We are native Louisianans who love our cajun food.
Links to all other things Louisiana
Please contact us .
Would you like to share your knowledge about louisiana foods? Great, find out how you can submit your story or tip here.