Vegetable Jambalaya
---
Vegetable jambalaya is a dish that is based off the original creole jambalaya recipe. The only major difference is that vegetables are used in replacement of meat or seafood. The dish has a good taste to it and is eaten by health conscious consumers that still want the taste of jambalaya. If given the opportunity try vegetable jambalaya it is a good variation of the Louisiana favorite.




Recipe
---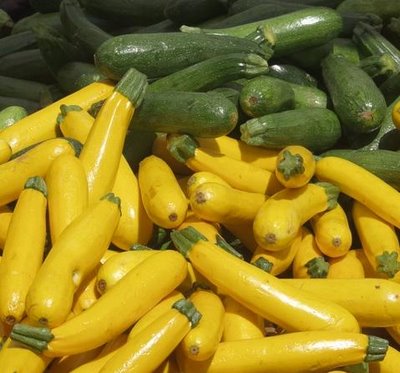 Ingredients
3 T. canola oil
1 Cup diced (1/2 inch) onion
2 large cloves garlic minced
3/4 cup diced (1/2 inch) celery
1/2 cup diced (1/4 inch) carrots
1 tsp. dried thyme
2 tsp. paprika
1/2 tsp. salt
pinch cayenne pepper
1 bay leave
1 red bell pepper, cored, seeded and cut into 1/2 inch dice
1 green pepper, cored, seeded, and cut intp 1/2 inch dice
1 cup cooked black-eyed peas
1 can (28 ounces) tomatoes chopped
3-1/4 cup defatted vegetable broth
2 medium sized zucchini, cut into 1/2 inch dice
1-1/2 cup uncooked long grain white rice
2 T. chopped flat-leaf parsley


Directions
1. Heat oil in a large, heavy pot.
2. Add the onion and cook over low heat to wilt for 10 minutes, stirring.
3. Add the garlic, celery, and carrots. Cook, stirring, 1 minute longer.
4. Mix in the spices and herbs. Add the bell peppers, black-eyed peas, tomatoes with juices and vegetable broth. Bring to a boil.
5. Reduce heat to medium-low and cook, partially covered, for 10 minutes for flavors to blend. Adjust seasonings.
6. One half hour before serving, add zucchini and bring mixture to a boil.
7. Stir in the rice, cover, reduce heat to low and cook for 20 minutes, no longer.
8. Stir in the parsley and serve immediatley.
9. Enjoy.


Vegetable Jambalaya or Creole Jambalaya?