Rabbit Gumbo
---



My family really enjoys a delicious rabbit gumbo. Bold seasonings and savory sausage slices enhance the mild rabbit meat. The rabbit that mustbe used can either be hunted local rabbit or domestically grown product. Never use imported rabiit meat.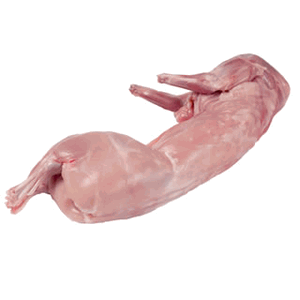 Ingredients
1 small onion, chopped
1 small green bell pepper, chopped
1/4 cup vegetable oil
1 dressed rabbit (about 3 pounds), cut into pieces
1/2 pound smoked sausage, halved and cut into 1/4-inch slices
1 teaspoon salt
1/2 teaspoon dried thyme
1/4 teaspoon pepper
1/4 teaspoon cayenne pepper
1/2 cup sliced okra
Hot cooked rice
Directions
In a Dutch oven, saute onion and green pepper in oil until tender. Add rabbit and enough water to cover. Cover and simmer for 1 1/2 to 2 hours or until meat is very tender.
Add sausage, salt, thyme, pepper and cayenne. Simmer, uncovered, for 15 to 20 minutes. Remove rabbit let cool.
Debone and cut rabbit into bite-size pieces; return to pan. Stir in okra; bring to a boil. Serve over rice. Enjoy



Please submit your Rabbit Gumbo recipe