Louisiana Fish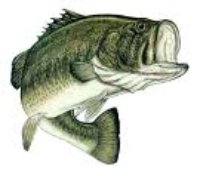 How many different species of fish are there in Louisiana Waters? There are way too many to mention. When a young kid grows up in Louisiana fishing is part of his heritage. Every kid learns at a very young age. We do it for recreation and food. The Louisiana industry has over a million dollar impact on our economy.
There are different ways you can enjoy the sport. I can either do it out of a boat in one of the hundreds of lakes in Louisiana or I could do it off the bank of the Mississippi River. There is no excuse for not being able to catch any species. It is part of our cultural. The best part about the catch is deciding how you will cook it. There are alos hundreds of ways to cook your catch. A fish is any aquatic vertebrate animal that is covered with scales, and equipped with two sets of paired fins and several unpaired fins. Most are "cold-blooded", or ectothermic, allowing their body temperatures to vary as ambient temperatures change. They are abundant in most bodies of water from the Gulf of Mexico to the Mississippi River.
Types
---
Freshwater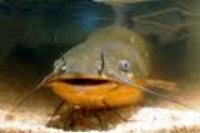 Fresh Water
Largemouth Bass
Bluegill
Blue Catfish
Channel Catfish
Flathead Catfish
Alligator Gar
Redear
Sac-a-lait or Crappie
Spoonbill Catfish


Saltwater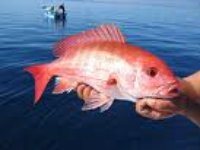 Amberjack
Black Drum
Blackfin Tuna
Great Barracuda
Cobia
Dolphin
King Mackerel
Redfish
Red Snapper
Skipjack Tuna
Spanish Mackerel
Speckled Trout
Tripletail
Yellowfin Tuna
My Favorite Recipe
---
Blackened Redfish from Redfish Grill in New Orleans
Blackened Redfish
1 8oz redfish
Creole seasoning (enough to lightly dust)
1 ea green cabbage, remove core and slice thinly
1 ea onion sliced thinly
1 tablespoon of chopped garlic
1 ea julienne carrots
12 oz Abita Amber
Salt and pepper to taste
1/8 cup of crystal hot sauce
4 tablespoons of butter
5 fried oysters to garnish, dusted in seasoned flour
1. Dust redfish with Creole seasoning and cook in a cast iron skillet
2. Cooking the cabbage…place butter in a pot. Add garlic and let cook until just brown. Add onions and let sweat until onions are translucent. Add cabbage, beer, salt, and pepper, and braise for approximately 20 minutes. Just before cabbage is tender, add carrots.
3. Place crystal in a saucepot and let reduce by 1/2 then whisk in butter.
Great Fish Recipes from Redfish Grill
---
Louisiana Seafood the options are endless.